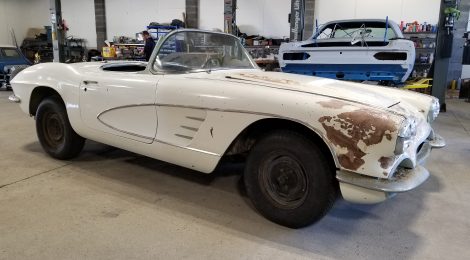 A Customer in California has  purchased our Restomod Chassis and commissioned a 1961 Corvette build.
This is a custom fabricated chassis made to fit an original Corvette body. Suspension used is C4 front and C5 rear with a 6-speed manual trans-axle and shortened torque tube. The light-weight forged aluminum suspension components have been painstakingly polished.
We are planning some subtle body mods, a tasteful interior with modern upgrades, and a modernized heat & A/C system.
Check back often for updates!
Check out the custom Corvette we are building using a similar chassis: 1958 Custom
518-852-2858
brett@automotionclassics.com